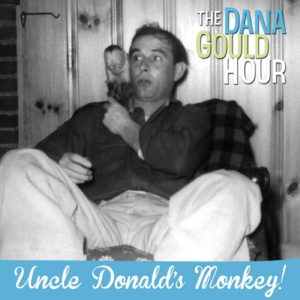 Podcast: Play in new window | Download

It's 2017 and EVERYTHING'S GREAT! At least as far as fans of this podcast are concerned because this episode is great. If you're a fan of The Walking Dead, or Evil Dead 2 or Day Of The Dead or Kill Bill or Django Unchained or any of the seven million movies and television shows this gentleman has worked on, Greg Nicotero is here today. Greg has gone from being one of the leading special effects make-up wizards in in Hollywood to one of the hottest directors in television.

Also joining us, Kevin Fitzgerald, a man I can only describe as a real life Forrest Gump. Kevin Fitzgerald. Kevin is a very funny and talented comedian, based in Denver, who I've known for, probably, twenty-five years. Kevin is also, a very brilliant veterinary surgeon, and is the star of Animal Planets' Emergency Vets. So, I was recently in Denver, and I was talking to Kevin, and I happened to ask how he got into being a veterinarian and he said, "Keith Richard's made me do it."

And I said, as you would have said, "Keith Richards, Keith Richards?" and he said, "Yeah." And what I learned was, from this guy I've known forever, that starting in 1969, Kevin was a bodyguard for the Rolling Stones, among many other bands. Kevin has worked with the Rolling Stones, Elvis Presley, Frank Sinatra, the Beach Boys, the list goes on and on and on and he's here today to tell us all about it.

Me? I've been busier than a one-armed traffic cop with a skin rash. We're currently in pre-production on season 2 of Stan Against Evil, which means we're breaking stories for the season and writing scripts, the special effects shop is already designing a new season's worth of demons and creatures, I'm back at work on this little baby, and, as you may guess, that takes a little time, and I'm still touring. Tour dates can be found here.