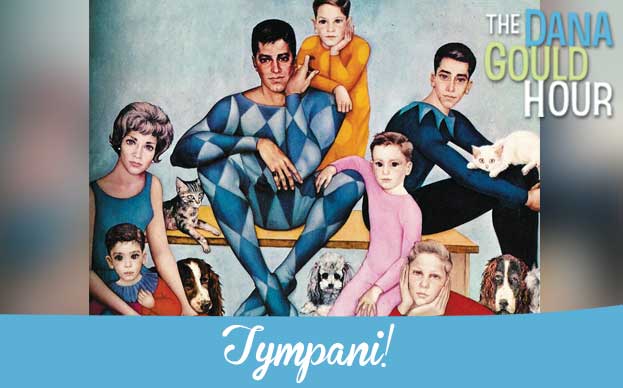 Podcast: Play in new window | Download

A funny thing happened on the way to this podcast. I had recorded the first interview, with podcaster and LA comedy gadfly Mike Carano. I then recorded interview #2, with comedian Valerie Tosi. Valerie and I both grew up in Massachusetts and we started talking about, among other things the Jerry Lewis Labor Day Telethon, which always signaled to end of summer vacation.

After we recorded the interview, I thought, you know, I should write the middle piece about Jerry Lewis. He's a pretty interesting dude. And then, I went to bed, and woke up in the morning and learned that Jerry Lewis had died.

Oy. Hope it wasn't me. In any event, although I have never met Jerry, I did see him in what must have been one of his last public appearances here in LA. But, I know people who know Jerry, so I made a couple phone calls and got them over here. So with apologies to Valerie Tosi, who will be appearing next month, my guests today are…

The brilliant and hilarious Mike Carano. If you are a fan of comedy, you may not know him, but every comedian you know knows him. Also, director Steve Kessler, who directed Vegas Vacation, The Independent and Paul Williams Still Alive. And writer director Rob Cohen. I squatted in Rob's office at The Ben Stiller Show in 1992 and we've been friends ever since. Rob has directed SPEECHLESS, MARON, and half of season 2 of STAN AGAINST EVIL. Also, actor, writer artist and Jerry Lewis expert, Ken Daly is here.

As far as I'm concerned, come see me. Live appearance info is at http://DanaGould.com/events

Sept 9th 2017, I'll be in Boise Idaho at The Egyptian Theater.

Sept 17th 2017, I'll be in San Francisco at Comedy Day in Golden Gate Park

October 5th 2017, I'll be at the Stan Against Evil Panel at the New York Comic Con,

October 6th 2017, it's PLAN 9 FROM OUTER SPACE LIVE at the Littlefield Theater in New York, with myself, Gilbert Gottfried, Janet Varney, John Hodgman and many many more.

October 6th will also see the release of my new album, if that's what they're called, Mr. Funny Man. On Kill Rock Stars records, cassettes and 8 track tapes.

October 12, 13 and 14 2017, I will be back in Minneapolis, Minnesota at the ACME Comedy Club.

October 29th 2017, Plan 9 From Outer Space Live at Largo in Los Angeles!

October 31st I'm trick or treating and on November 1st, Season 2 of Stan Against Evil premieres on IFC. Season 1 available NOW on Hulu.