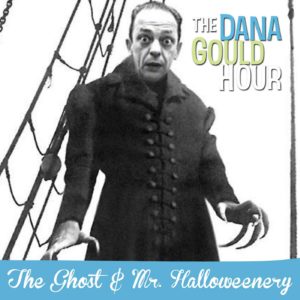 Podcast: Play in new window | Download

It's the most wonderful time of the year and we're going to get right to it. It's Halloween and we have a grab bag of tricks and treats for you so there's no reason to dilly dally. We have three, count 'em, three big guests today. The first is Ken Reid, of the excellent podcast TV GUIDANCE COUNSELOR. Ken Reid I a pop cultural encyclopedia whose knowledge base dwarfs my own, and he's hilarious and a great guy to boot. Also, Joel Hodgson of Mystery Science Theater 3000 fame. Joel's here to talk about the origibal MST3K, the new incarnation with Jonah Ray. Joel and I have been friends for a long long time and we hike back into the comedy museum for a segment or two, I think you'll like it. And Lastly, but most certainly NOT leastly, monster maker Rick Baker, who worked on Ed Wood, An American Werewolf In London and countless, countless, countless other films is here. I interviewed Rick at Cinefamily here in Los Angeles after a special screening of Ed Wood, so out conversation is presented in that context, We had just watched Ed Wood, there are some questions from the audience. It was a really great conversation.

And FINALLY, PLEASE tune in this November 2nd to IFC's new horror comedy Stan Against Evil. Starring John C McGinley of Scrubs and Janet Varney of You're The Worst, written and created by yours truly. It's scary, It's funny. If you enjoy this podcast, then it's definitely worth a look. Stan Against Evil. Premiering Wednesday, Nov. 2nd at 10 PM on IFC with a two show double shot, and with a special sneak preview of our first episode at 10 PM on Halloween night.