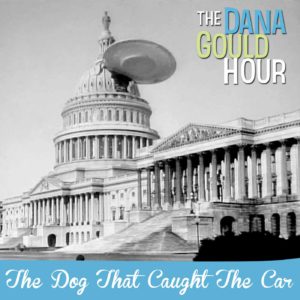 Podcast: Play in new window | Download

Today, I'm going to give you both sides of the political spectrum. Neither side an advocate of Donald Trump (I don't think I could get through that) but certainly an advocate for the right and an advocate for the left.

There are too many people in this country talking past each other. The internet, which was supposed to unite us, has divided us further, and I am of the belief that the election of a election of someone like Donald trump is in part a direct result of an electorate too far ensconced in their own idealogical redoubts to communitate even the simplest disagreements constructively, and that must stop.

Also, since the election, a lot of people, including myself, are full of fear, loathing and anxiety, and maybe that's something we can work on as well.

To that end, we have the hilarious and excellent Eddie Pepitone. Eddie was for Bernie when I was for Hillary, and, in retrospect, I think Eddie supported Bernie for the right reasons, he believed in his message, and I voted for Hillary for the wrong ones. I mistakenly felt she had the best chance of beating Trump. Point, Pepitone.

Also, from NBC's Meet The Press and his own podcast, Radio Free GOP, Mike Murphy is here. Mike, is no Trump enthusiast, to be sure, but he is not in a free-fall lather either, so thought it wise to seek his counsel.