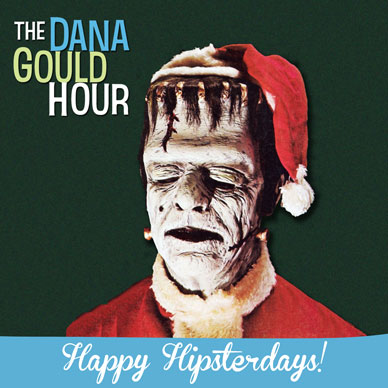 Podcast: Play in new window | Download

Happy Holidays, to you… And thanks for taking time out of your holiday season, be it Christmas, Hanukkah, Kwanza, Festivus or Celebration Of The Goofer Man, to spend an hour or so with me and my guests.

And what guests we have.

The cast of the new Mystery Science Theater is here today, Jonah Ray, Baron Vaughn and Hampton Yount, the new Jonah Heston, Tom Servo and crow respectively, and the author of one of my favorite books to come out this year The Comedians: Drunks, Thieves, Scoundrels and The History Of American Comedy, Kliph Nesteroff.

Speaking of standup comedy, if you'd like to see me, I will be ringing in the new year in Austin, Texas Dec 31, 1st and 2nd, nd returning to San Francisco for Sketchfest January 22nd, 23rd and 24th. For details on all this malarky, visit the events page.