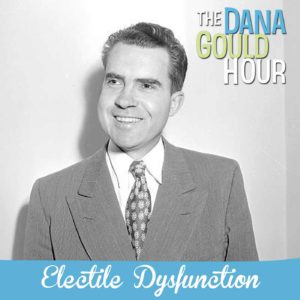 Podcast: Play in new window | Download

Well, it's October, and that can mean only one thing. It's time for our September show. In addition to today's show, the Halloween show is also almost done, and will be posted on October 15th, so you get the horror of the election, the horror of Halloween, both in the same month!

For today's show, we have Greg Proops of the Smartest Man In The World podcast, and also the hilarious, hilarious, April Richardson and Chris Fairbanks.

And my little show, Stan Against Evil premieres on IFC at 10 PM on Wed November 2nd with a special preview on Halloween night.