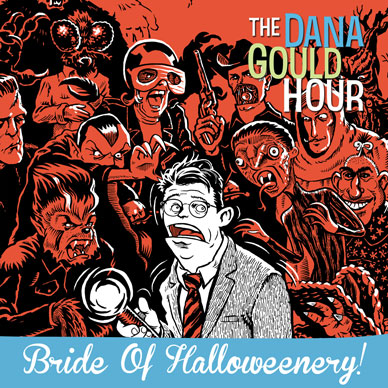 Podcast: Play in new window | Download

It's the most wonderful time, of the year. My favorite time of year, my favorite month, my favorite holiday and my favorite episode of the podcast. This year is no exception. I can't summon the Great Pumpkin but I can squash any fears that this episode is anything less than awesome.

Get it? Pumpkin and squash, because they're vaguely similar. Okay.

Big Guns! Patton Oswalt is my guest. We're gonna talk the horror movies that made us who we are. Showing them to your kids. Make them one of us. One of us.

Laurie Jacobsen is here. Laurie wrote the best book I have ever read about supernatural doings in the heart of Tinseltown, Hollywood Haunted. Find out who couldn't take the hint and stuck around after they died.

And actor, writer and cinema collector extraordinaire, Bob Burns. You may not know Bob by name, but he has had a documentary and two books written about him. He is one of the most fascinating people I have ever known, and if you are a fan of all things Halloween, then you, like me, will soon be looking up to Bob as the mentor that I do. A truly extraordinary guy with an extraordinary story. Also joining us is filmmaker Frank Dietz, maker of said documentary, entitled Beast Wishes.

Last, but not least, on October 16th in theaters and Video On Demand, the film Tales Of Halloween. A horror anthology featuring the top tier fright filmmakers at work today, I am joined in the cast of that movie by Greg Grunberg – he's in Star Wars – Cerina Vincent, James Duval, Lisa Marie, John Savage, John Landis, Joe Dante, Adrienne Barbeau, Pat Healey, Mick Garris. I will not tell you what happens to me in the movie but I will tell you what I learned on the set. If it's five o-'clock in the morning and you have got a bucket of fake blood that's been sitting out all night, when that stuff finally comes out of the pump, it's COLD.

Tales Of Halloween, I am so happy to be in that movie and on your October podcast queue.

There they are. Trick or treat!